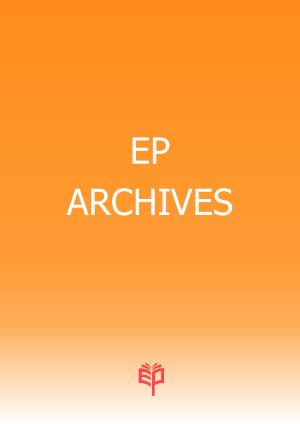 Copyright & Licensing
EP Archives does not ask the authors to transfer their copyrights. Authors give EP Archives unrevokable Creative Commons license (CC BY, CC BY-NC, CC BY-ND, CC BY-NC-ND, or CC0) to publish the paper. For practical reasons and to maintain the integrity of the scholarly records, EP Archives will not remove or withdraw any published articles from its archives.
EP Archives is a strong advocate of open access. All articles are made freely and openly accessible to the benefit of readers. Paper meta-data and full-texts are permanently stored on EP Archives to be viewed or downloaded by readers across the world.
Peer-reviewed journals or funding agencies of the study may impose certain access requirements, embargo periods, or copyright transfer agreements, regarding preprints, postprints, accepted, or ahead-of-prints. We believe that the rights of both the authors as and the journals must always be respected. In this regard, authors must ensure that the relevant regulations and related self-archiving policies are not violated and that they are permitted to post their papers on EP Archives.