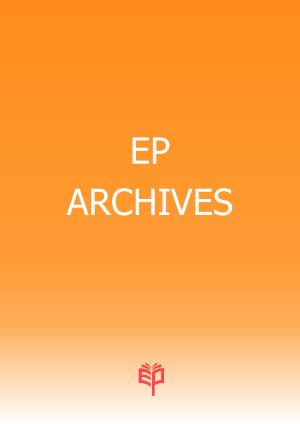 Submission
Please read the instructions on this page before submitting your paper.
By submitting a paper to EP Archives, all authors agree the following:
- The paper is the original scientific work of the authors. All authors have made significant contribution to the work and agree with its content. EP Archives remains neutral in authorship disputes or territorial claims.
- All co-authors consent to the deposition of the work to EP Archives. The corresponding author, on behalf of the authors, has necessary publication rights and permissions and grants EP Archives the irrevocable license to distribute the article.
- The paper does not violate the rights of others and their intellectual properties. Related academic ethical norms and protocols for publication, including those set out by COPE, ICMJE, WMA, WHO, are strictly followed during the preparation of the papers.
- In order to maintain integrity of the scientific literature, the papers and their metadata are stored permanently and cannot be removed, modified, or withdrawn after publication.
- Articles are not peer-reviewed, but are moderated and classified by subject area before publication.
- The article is written in English language.
- EP Archives reserves the right to reject any submissions.
Use the following link to submit your work:
https://www.editorialpark.com/archives